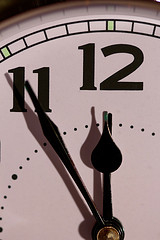 Australian entrepreneur Mark Middo aims to share his business knowledge with the world in his new book 5 Minute Business.
Middo and a business partner founded online voting system Reminisce Entertainment, which nightclubs use to allow patrons to vote for what songs they want to hear on a certain night. Prior to that, he started his own online company and sold it three months later.
In his new book, Middo explains how people can go from simply having an idea to bringing it to life in five minutes.
"I believe freedom can be built online, and I would like to share my framework to help people do something they love rather than trading their precious time on this earth for money through the outdated 9-5," says Middo. "I was lucky enough to escape the 9-5 by applying these techniques, and I want to share them with the world."
To read more on this story, click here.